VonSpier Industries (VSI) 
[
]
VonSpier Industries, or VSI (Socialist Stock Exchange marker SSVSI) is an Andervaan conglomerate headquartered in VSI Plaza, St. Bannick and owned by the media and business mogul Julian VonSpier.
VSI has held the number one spot on the Andervaan 50 for the last two years and shows no signs of slowing making it the largest company in Andervaan. Aside from Mr. VonSpier, seventeen of the wealthiest one hundred people in Andervaan hold positions with VSI. 
Formation:
[
]
VSI was formed in 2007 when Mr. Von Spier created and launched his media network "AMN" and incorporated Phyon Securities, his original company, into the mix. Phyon and AMN were joined in 2009 by the then floundering St. Bannick Chancellors. Since that time Mr. Von Spier has expanded the three wings of his company into dozens of departments and endeavors. VSI now stands as the largest company in Andervaan controlling large shares of the entertainment, information and security industries and is the largest private contract provider to the State. 
Companies and Divisions: 
Phyon Securities: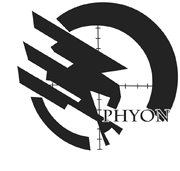 Created while Mr. VonSpier was a graduate student Phyon Securities began as a small company building security software for low level State interests but quickly grew to handle larger government accounts. Since those years Phyon has grown to encompass all manner of security interests including security software, bioscan technologies, small arms development and manufacturing, tactical clothing and gear and ballistic suppression and avoidance systems. Phyon is the only provider of small arms to the Military, Law Enforcement and State Security Agencies and the major supplier or ballistic armor and uniforms to these agencies.
______________________________________________________________________________________________
Andervaan Media Network (AMN):

 Created in 2007 by Mr. VonSpier as an experiment in media security software, it was never intended to serve as a long term or financially viable company, however the experiment needed real world exposure to prove the securities. Within four months AMN news was the number one rated news outlet in the Nation and profits were soaring. Motivated by the unforeseen success Julian made sweeping expansions to the network opening nine channels for sports, educational programming and entertainment, all of which met with varying degrees of success. Mr. VonSpier soon found himself no longer content with putting his content over someone else's network and he created AMN Direct, a multimedia service providing interweb, broadcast and cinema distribution to all of Andervaan. With this network and the attachment to Phyon VSI is now the largest producer of IIDD devices in Andervaan as well. AMN is now the largest and most trusted media hub in Andervaan, nearly larger than all of it's competitors combined.  
______________________________________________________________________________________________
Chancellor Entertainment: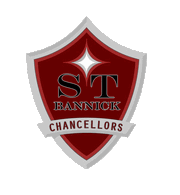 Created in 2009 by Mr. VonSpier as an offshoot of his AMN Sports networking specifically to aquire the St. Bannick Chancellors, a then floundering team with poor management, fractured talent and a nightmarish financial statement.   After acquiring the Chancellors Julian created a team of marketing and management professionals to recreate the Chancellors both as a team and as a franchise. It started by a massive trade program that replaced most of the team, announcing a new Captain, a talented but largely untested Christian Schroeder, new uniforms and of course, the new Chancellor Stadium and Chancellor Center, a mall, hotel and conference / event hall. The results were not immediate as their first season the Chancellors fell far short of the playoffs, but in their second year, in their new stadium the Chancellors took the City Cup and advanced to the playoffs and in 2012 the team went to the Chancellor's Cup, although they did lose the game. Off the field the franchising, advertising and merchandising generated around the team has turned it completely around making it the most successful Wundercrosse Franchise in Andervaan and the team is the easy favorite to win the Cup in 2013.
The Julian VonSpier Foundation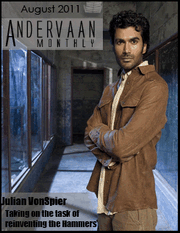 JVF shows a heavy commitment to the community and society through a myriad of inititives including a housing and infustructure rejuvenation program in the hammers region of St. Bannick, a number of youth athletic leagues and after school programs, and a strong commitment to education through the VonSpier Academy, the VonSpier Educational Grant and a host of various scholarships. The Foundation also tackles environmental, community and social issues by leading and supporting the Corperate Community Coalition, a partnership of hundreds of major companies across Andervaan who all lead the way in these areas by pioneering new and innovative methods of reducing the negative contributors to these issues while spurring on the positive.
For these inititives in 2011 Mr. VonSpier was awarded the Frye Award for Peace and a sizable grant of five million credits, the grant was set in trust for the St. Bannick Children's Hospital, a project that provided world class care to the underprivileged children and mothers of St. Bannick and later, St. Jeorge and won Mr. Von Spier a repeat award in 2013.